Analysis
Hysteretic characteristics of our product are shown in high-accuracy modeling. General-purpose dynamic analysis software allows us to check the effects of the product installed in a building.
Test picture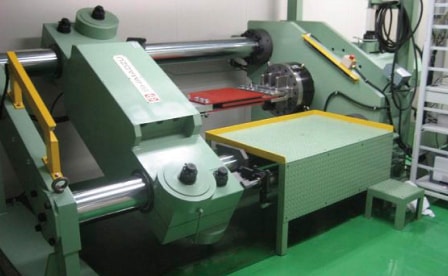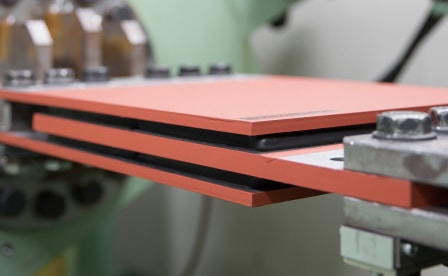 Modeling

The analysis model of Sumitomo Rubber's building-specific vibration-control damper is included in the general-purpose dynamic analysis software.
SNAP Ver.6 from KOZO SYSTEM, INC.
SS21/Dynamic PRO, SS21/3D・Dynamic PRO from UNION SYSTEM Inc.
RESP-D,RESP-F3T from KOZO KEIKAKU ENGINEERING Inc
midas iGen from MIDAS IT Japan Co., Ltd.
midas Gen from MIDAS Information Technology Co., Ltd.
Response analysis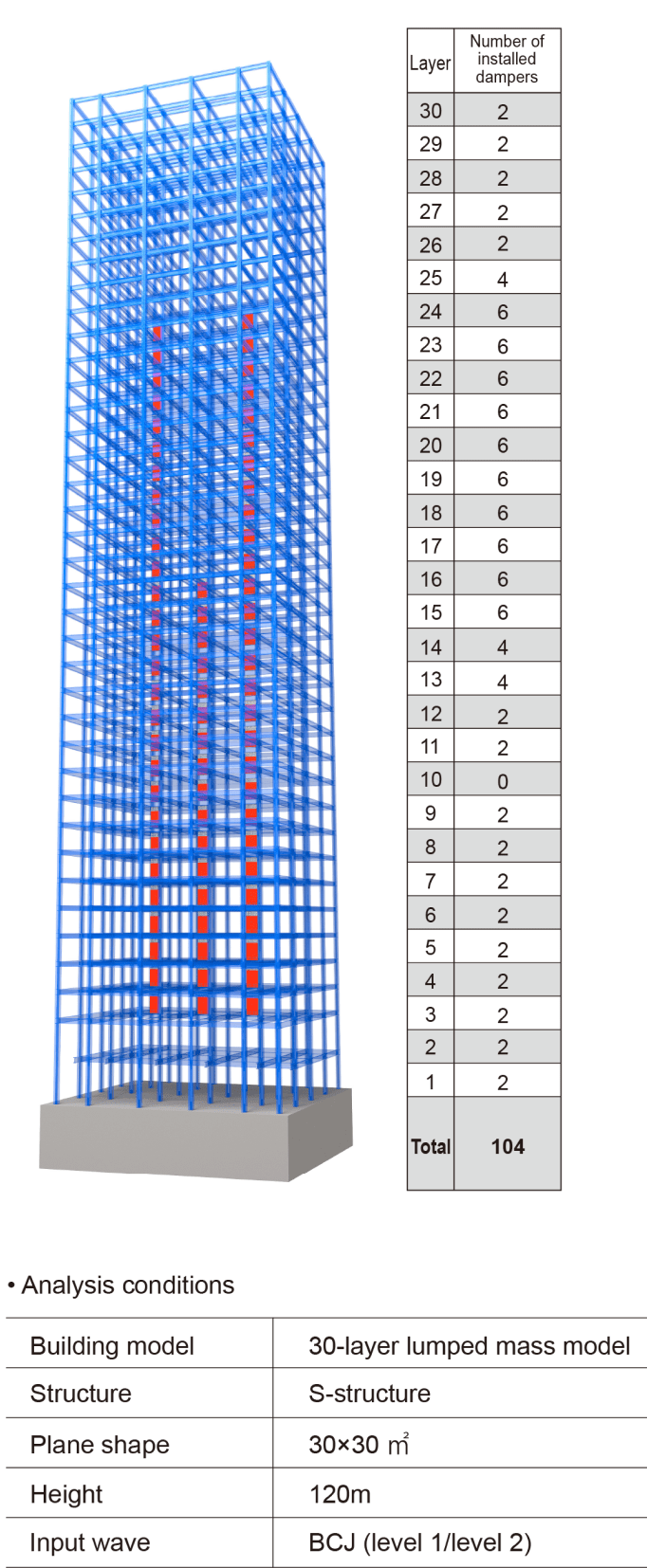 Maximum story drift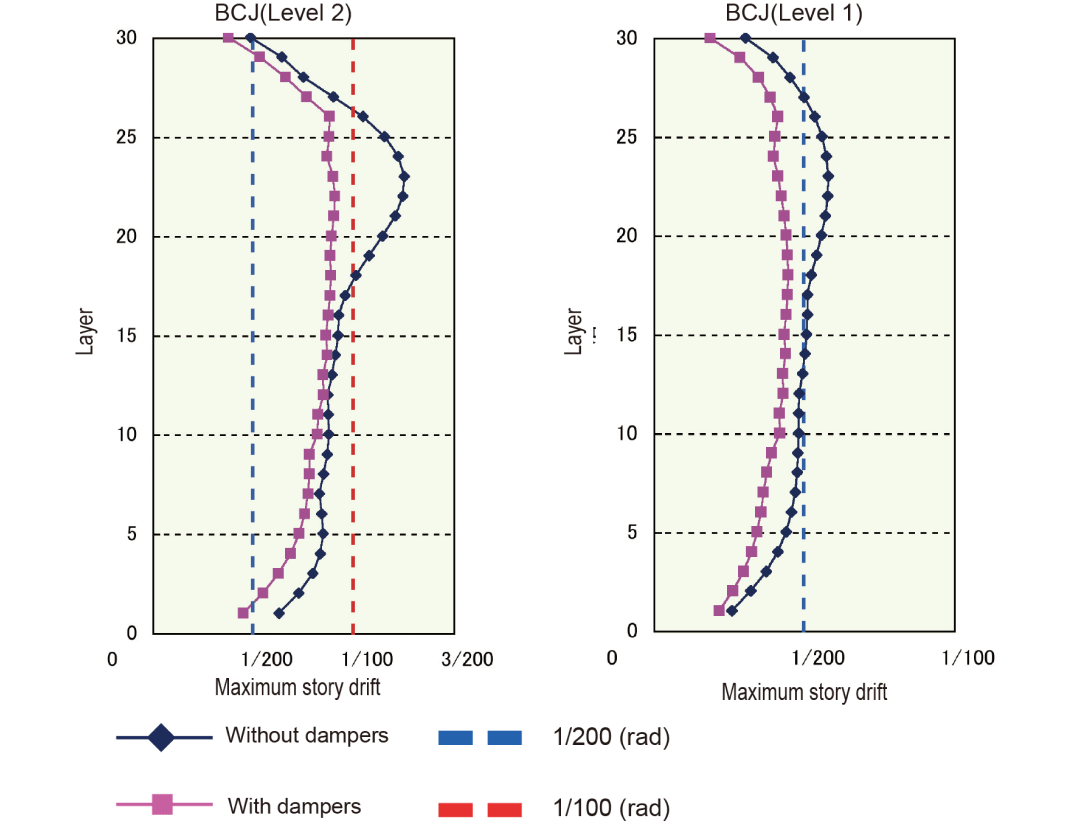 Time history response (BCJ Level)